GATHERINGS
Our first Carl Fredrickson Family Gathering was held in Jackson Hole, Wyoming. The entire contingent with the exception of Jaret was in attendance. We spent four days and nights together eating, drinking, sightseeing, hiking, and playing. When it was over, everyone agreed that we had had a great time and that it should be continued. Some would have even voted to return to Jackson Hole the following year!
Linda, Jan, and Terry are all very strongly committed to making this a continuing family tradition – at least as long as it is an enjoyable time for everyone. Our objective is to make it as easy, convenient, and fun for everyone as it can be. We want to identify locations that are reasonably assessable and are attractive for individual family vacations for those who wish to extend their time either before or after.
The following pages are each devoted to a brief recollection of each of the summer gatherings. A few of the pictures saved from each of them are also available on these pages.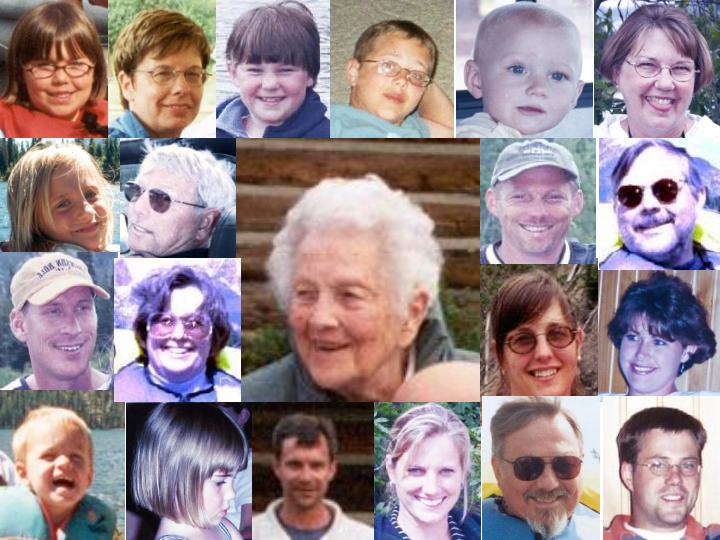 JACKSON HOLE PURGATORY MADELINE ISLAND KENTUCKY LAKE BEAVER LAKE